Message from Chairman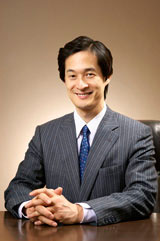 On April 1, 2007, KLO Consulting (Shanghai) Co., Ltd. newly opened a branch office in Beijing, China.
We intend to make use of the experience and expertise we have accumulated over the years helping foreign clients do business in China so that we may provide speedy and high-quality consulting services to you.
Our Beijing Branch Office is connected by videoconferencing and equipped with cutting-edge technology. As always, please do not hesitate to contact us about how we can assist your business.
KLO Consulting (Shanghai) Co., Ltd.
Kenji Kuroda, Chairman