Message from Chairman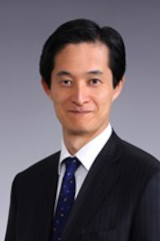 As China's economy has opened to the world,foreign corporations are making more inroads into China than ever. However, the success of these ventures is often blocked by project disputes, regulatory hurdles, unfamiliarity with local norms, and other business troubles. If the business involved is Japanese, that business faces a difficult choice between consulting with a Japanese attorney, who will provide easy communication, and engaging aChinese law firm familiar with local law and practice.

In order to provide foreign corporations an efficient, inclusive answer to their needs in China, in December 2004, KLO Consulting (Shanghai) Co., Ltd. began welcoming clients in Shanghai, which is now the economic center of East Asia.
KLO Consulting is a balanced group of seasoned professionals, including both senior consultants with a wealth of experience in corporate investment in China and specialists from Japan and China. Our office will pursue the finest nuances of your needs and make the most of the flexibility achieved only by working on-site in China. We are proud to provide our clients with high-quality services to guide foreign enterprises in China to success.
Further, KLO Consulting uses on-line or off-line tools that link our offices in Shanghai. No matter which of our locations you come to, we canprovide support involving specialists at each location., which enables us to respond to your needs promptly and as necessary. With a location in the center of Shanghai's business district, cutting-edge facilities, and linguistically proficient staff, we are ready to give our fullest support to your business success in China. Please do not hesitate to contact us in Shanghai about how we can meet your business needs.
KLO Consulting (Shanghai) Co., Ltd.
Kenji Kuroda, Chairman